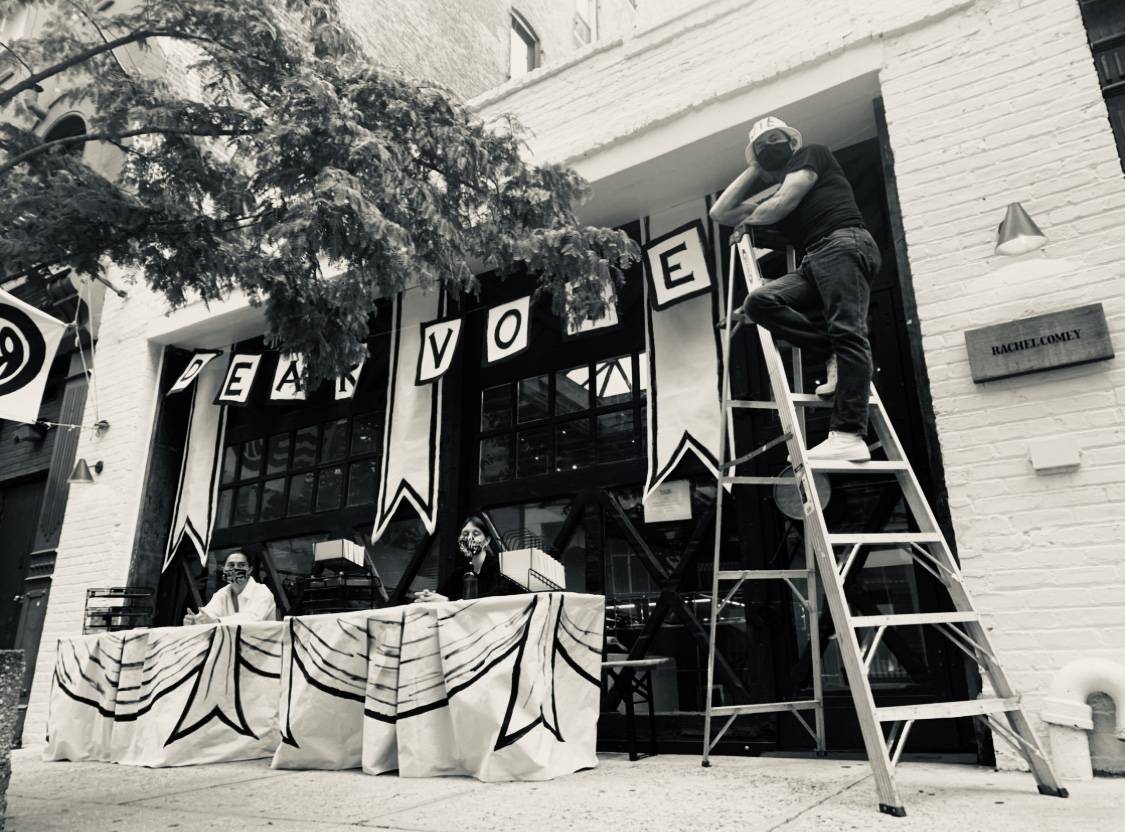 Monday 9/14 through Sunday 9/20, we're partnering with Vote Forward and their initiative, The Big Send at Work.
Data shows that hand-written letters are the most effective step you can take, next to knocking on doors (as seen in Michigan or Wisconsin), to encourage low-propensity voters to get to the polls.
Stop by our NYC store at 95 Crosby Street, between 12pm - 5pm and write some letters with us. We are practicing social distancing, wearing masks, sanitizing, as well as doing all the letter writing outside on our stoop. Make an appointment or just stop by. On the day you visit us and write letters with our volunteers, you will receive a 10% discount in store as a thank you!

Take more action here:
- Get to know our partners:
- Learn more about letter writing as a project you can do with your work team, community or school: The Big Send at Work
- Get paid to help and fill in for retired citizens who can't work the polls during this pandemic: Sign up to be a Poll Worker
- Join us and other brands in fashion get the word out with Fashion our Future 2020: Register to vote, check your registration and stay up to date
- Fight against voter suppression with Fashion our Future 2020, who's made it easy to email your legislators directly: Fight against voter suppression
- Track your ballot if you're going absentee this year. Tracking websites are set up by state and county. Simply search your state and "track my ballot"