Mother's Day with Ninh and Qadune in Paris
———————— Photography by ERIK WYSOCAN
"Quarry places emphasis on sculptural and minimal forms explored in precious gold and metals," says Ninh Wysocan who founded our favorite Quarry jewelry in 2011. "Each piece is first hand-carved and shaped out of wax and then refined into metal to achieve the perfect form." Quarry pieces also feature a unique selection of precious stones and minerals set in arching geometries with an elliptical modernism, influenced by architectural forms in nature. Each season, Wysocan creates a special collection for Rachel Comey that we always look forward to. "With Rachel's eye for color, the collection is an expansion of existing pieces from my collection, tweaked to pair well with her collection," she says.
"I met Rachel at a bar through friends in the early 2000's and remember dropping off some jewelry samples for her show in 2003(?) to her office/studio apartment in Nolita," she adds. "Her apartment was literally covered in bolts of fabric, including the couch and tables. Witnessing her growth as a business woman and her company is incredible and inspiring. I believe we both design what inspires us, and not with trends."
In celebration of Mother's Day, we photographed Ninh with her daughter Qadune on a recent trip to Paris, dressed in RC's Spring/Summer 23 collection and upcoming Pre-Fall '23 collection and chatted with her about the problem solving she learned from her own mom, sharing clothes with her daughter, and her favorite pieces from the new collection.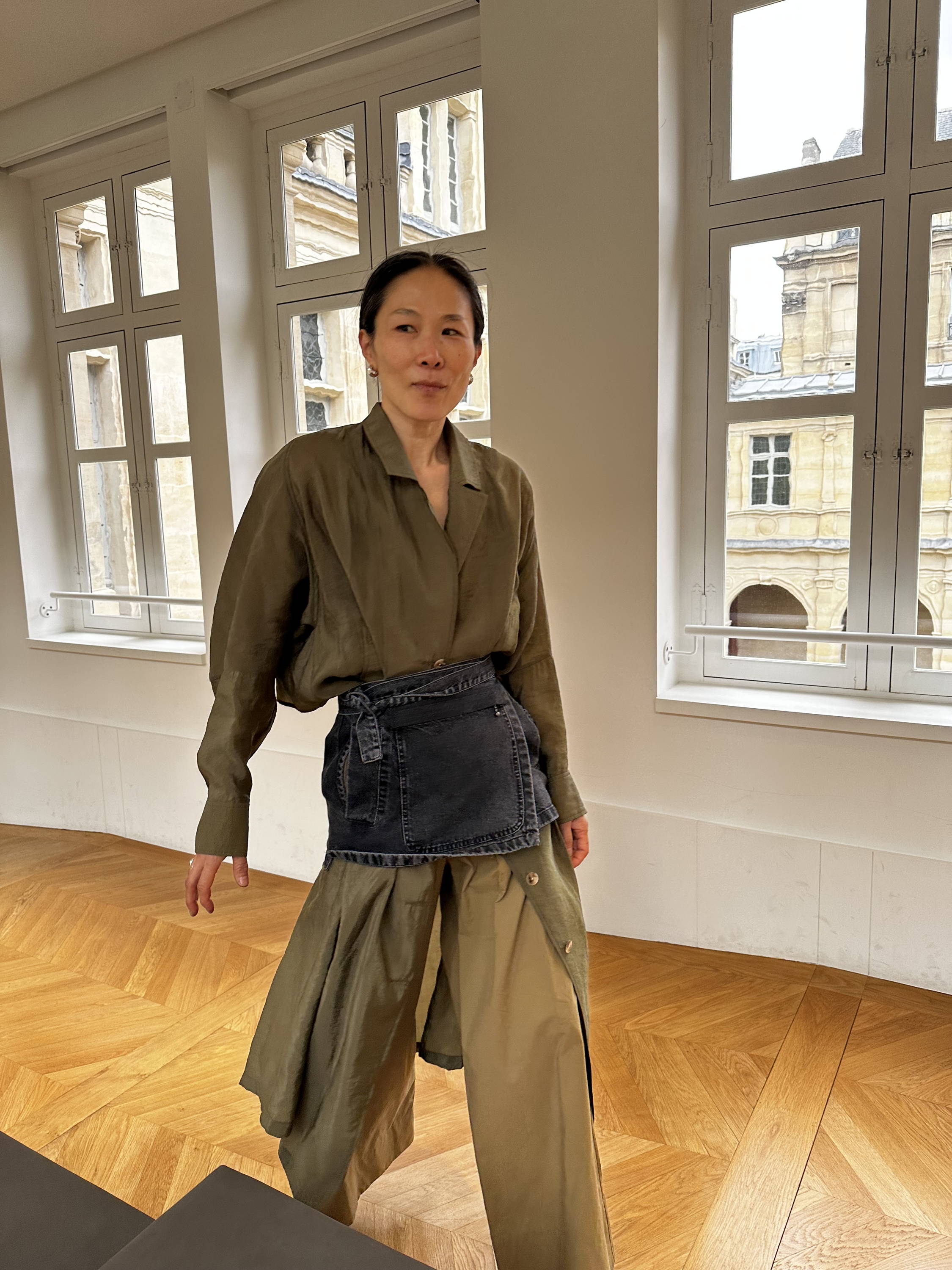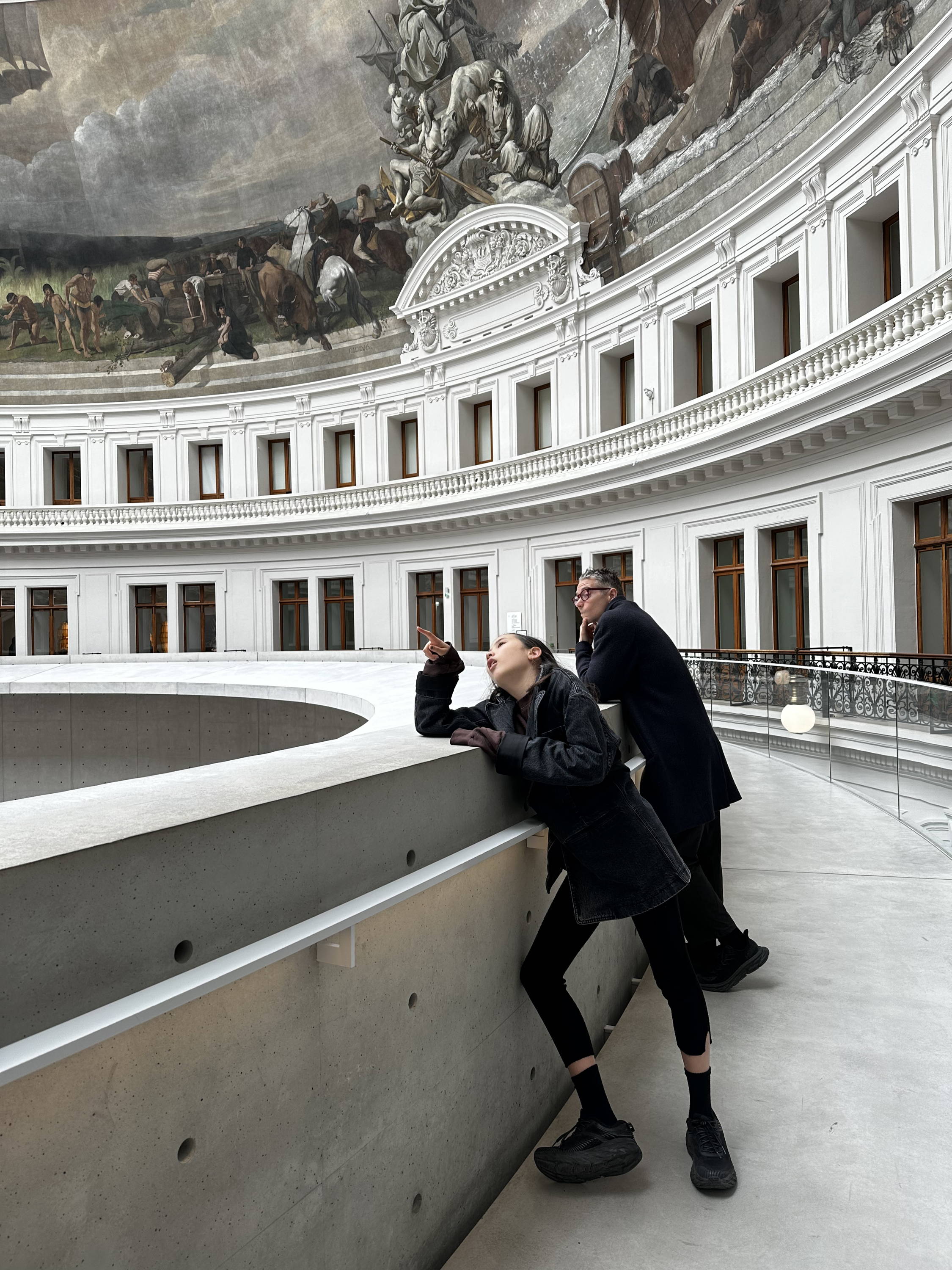 What does motherhood mean to you?
To be honest, it feels like such a tremendous responsibility to just not screw up another human being. I hope to nurture my daughter to become the best person she could be. She just turned 11 and watching her become her own person is both inexplicable and mesmerizing. Motherhood is amazing, chaotic and humbling.


What are the biggest life lessons you've learned since being a mother?
Before becoming a mother, my husband and I would work 16-18 hours a day, every day. Weeks, months and sometimes years would go by, and it would be such a monotonous cycle. Since having my daughter, I've learned to prioritize daily life and really enjoy our time, our environment, travel, and watching her evolve into a person.


Are there lessons you've learned from your own mother or other mothers that you will pass onto your own daughter?
I'm a first generation Vietnamese refugee, raised by my single mother and eventually with her partner, Joan. I spent my formative years growing up in Guam and our beginnings in the US were very modest. My mother's approach to life was pure pragmatism. She taught me the value of practical yet creative approaches to problem solving. For example, as a child I was always in charge of preparing the vegetables for dinner. One evening I found that our knife was so dull, but we didn't have a sharpener. My mom taught me how to sharpen the knife with the unglazed bottom side of a ceramic tea cup. That knife became as incredibly sharp - it was amazing. I think her way of problem solving has deeply influenced my approach to making objects … that's something I hope to pass on to my daughter.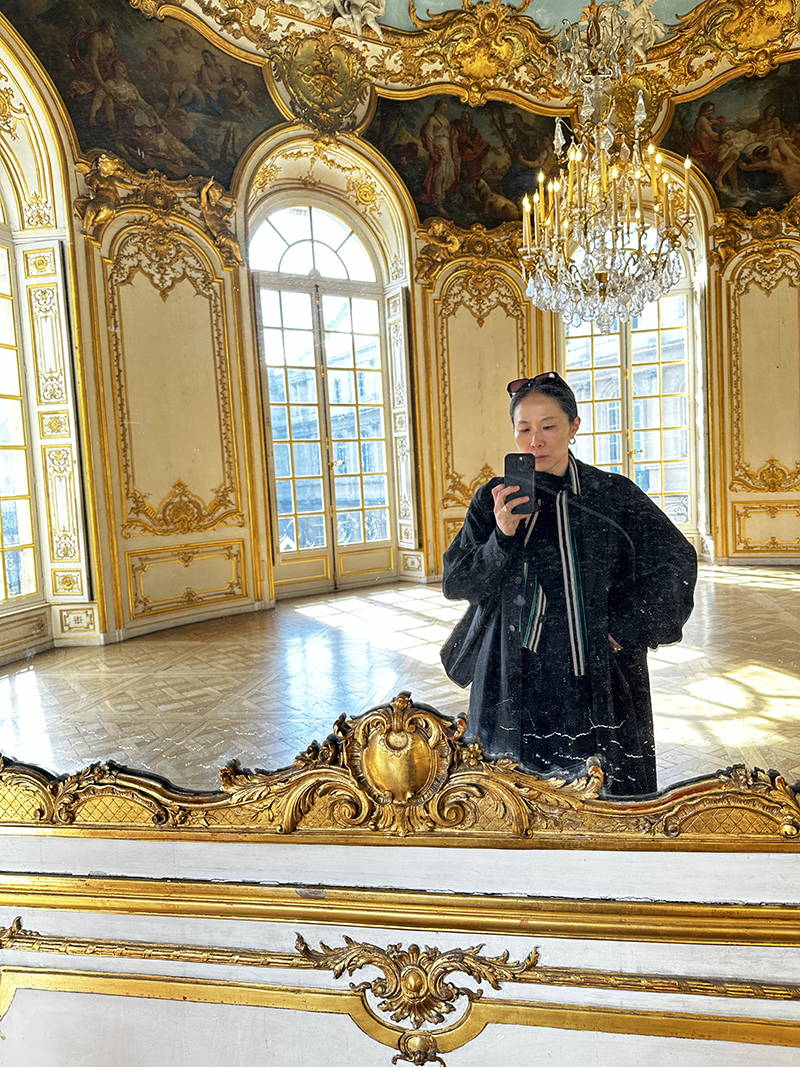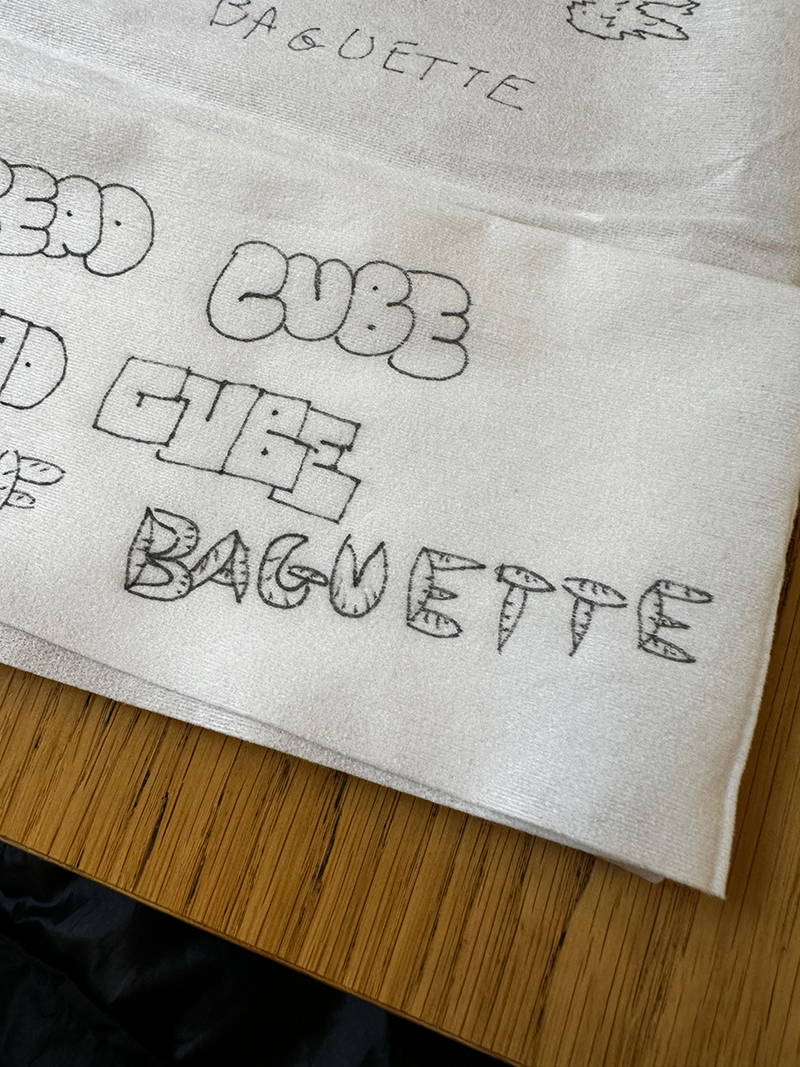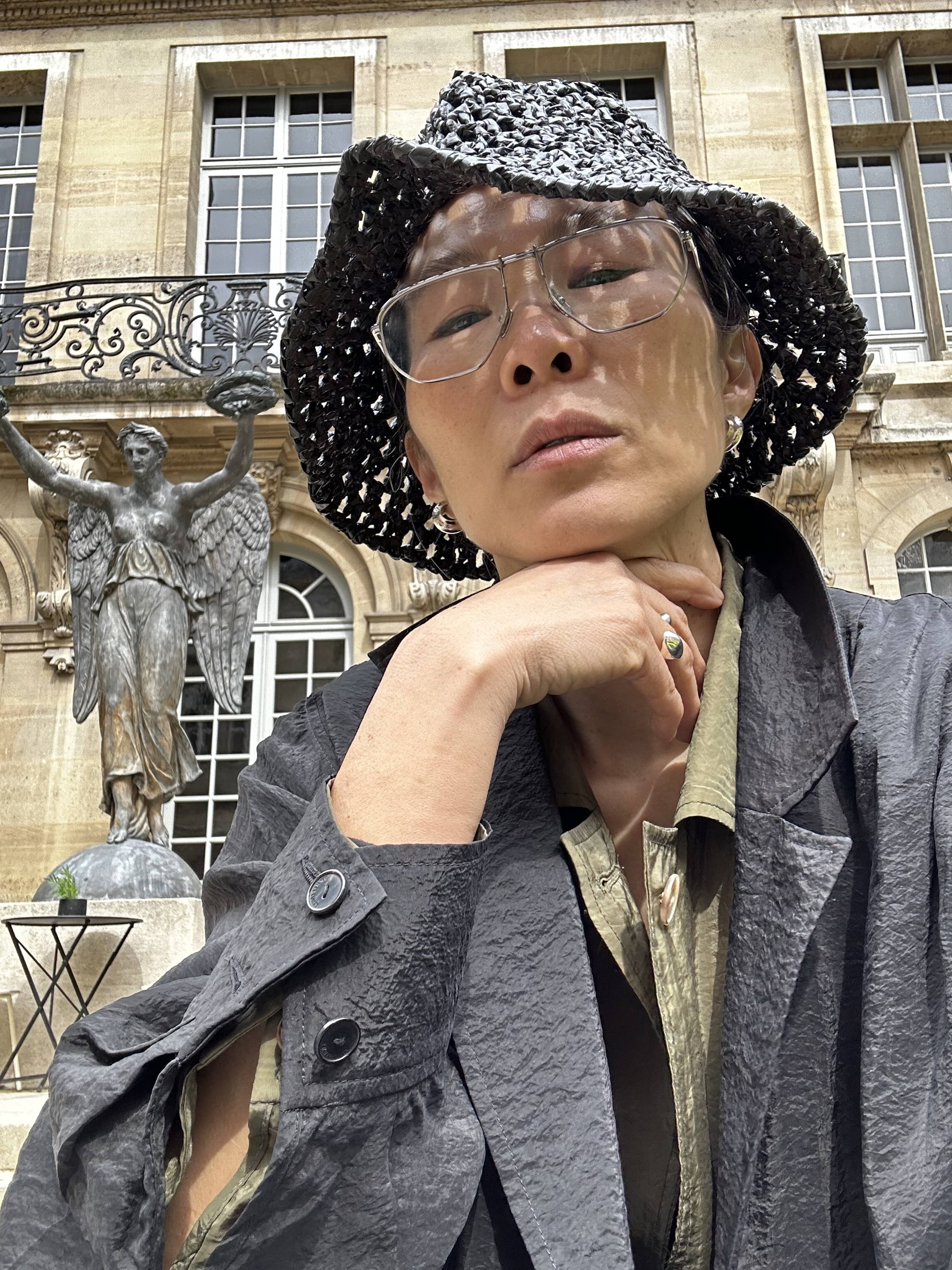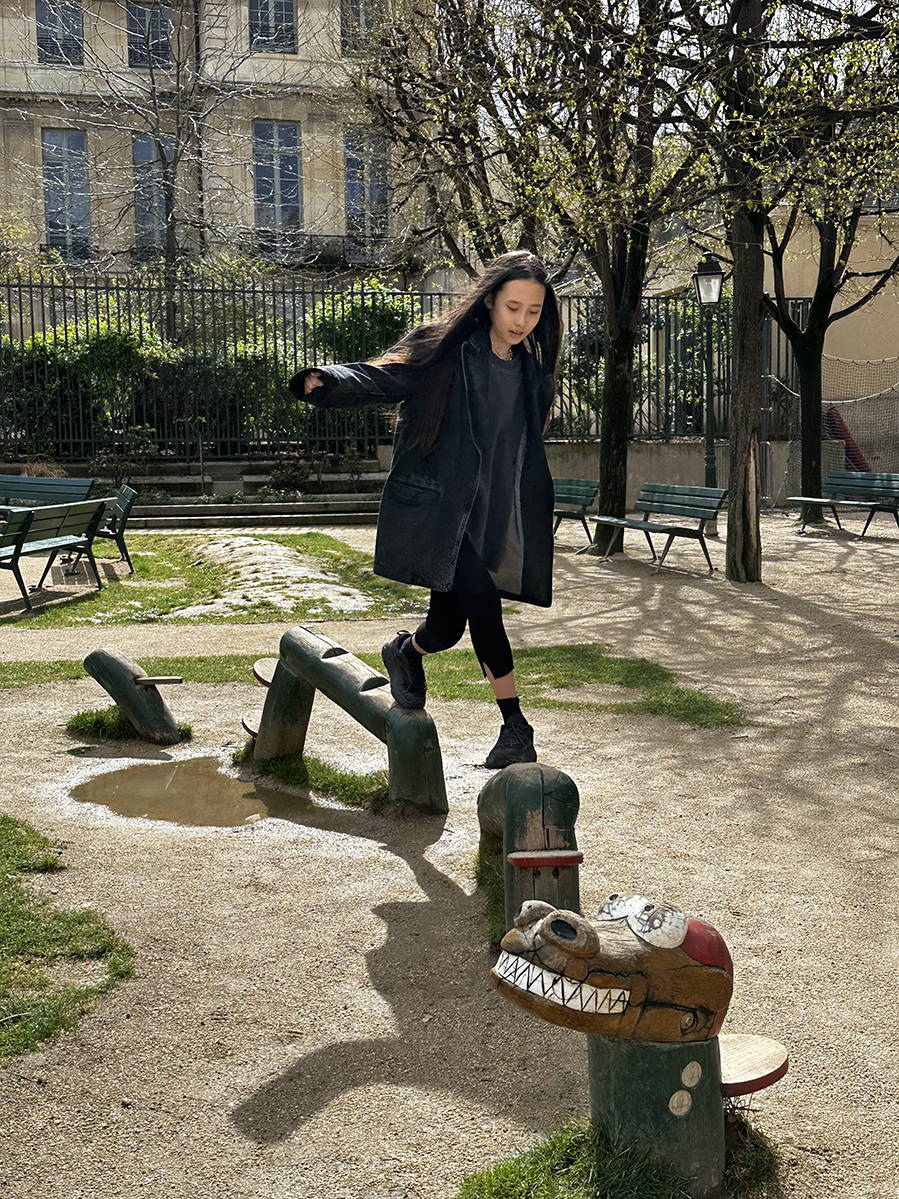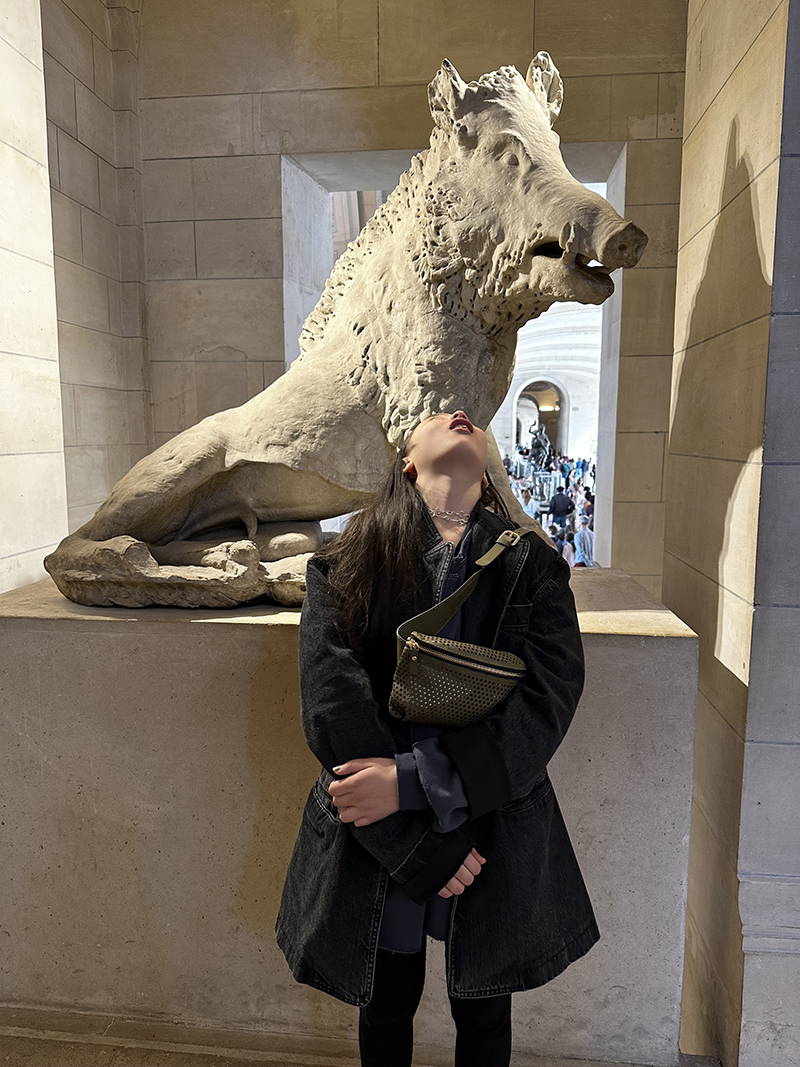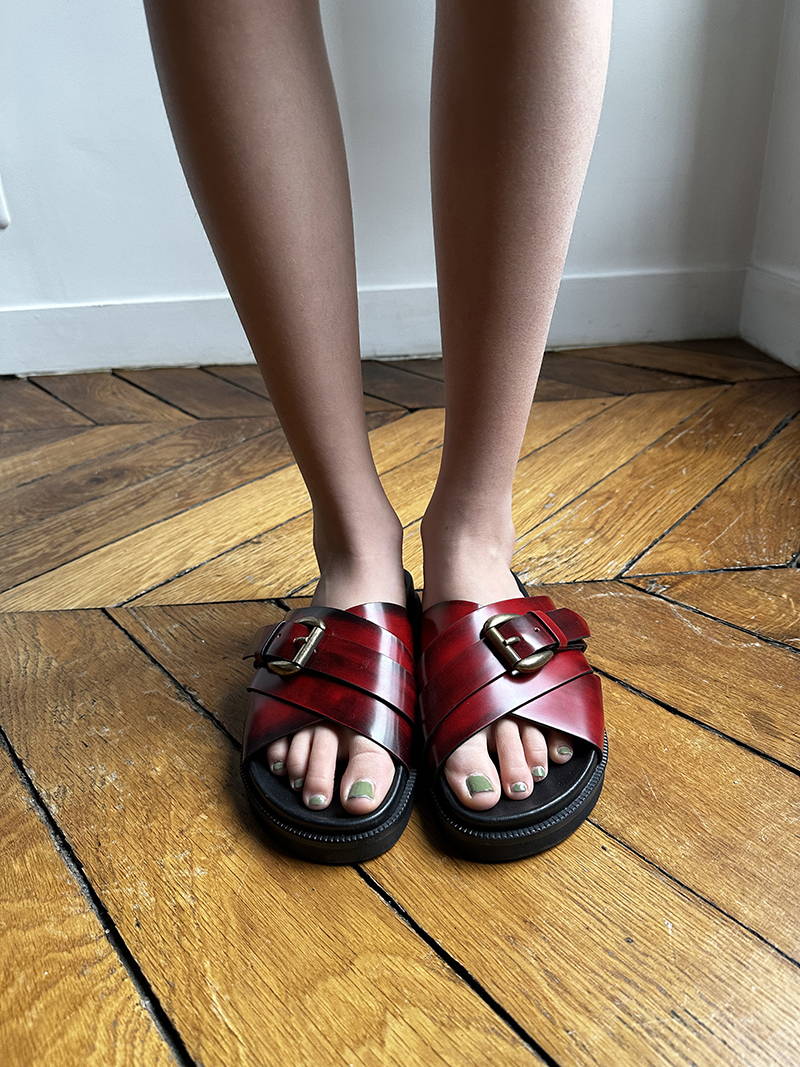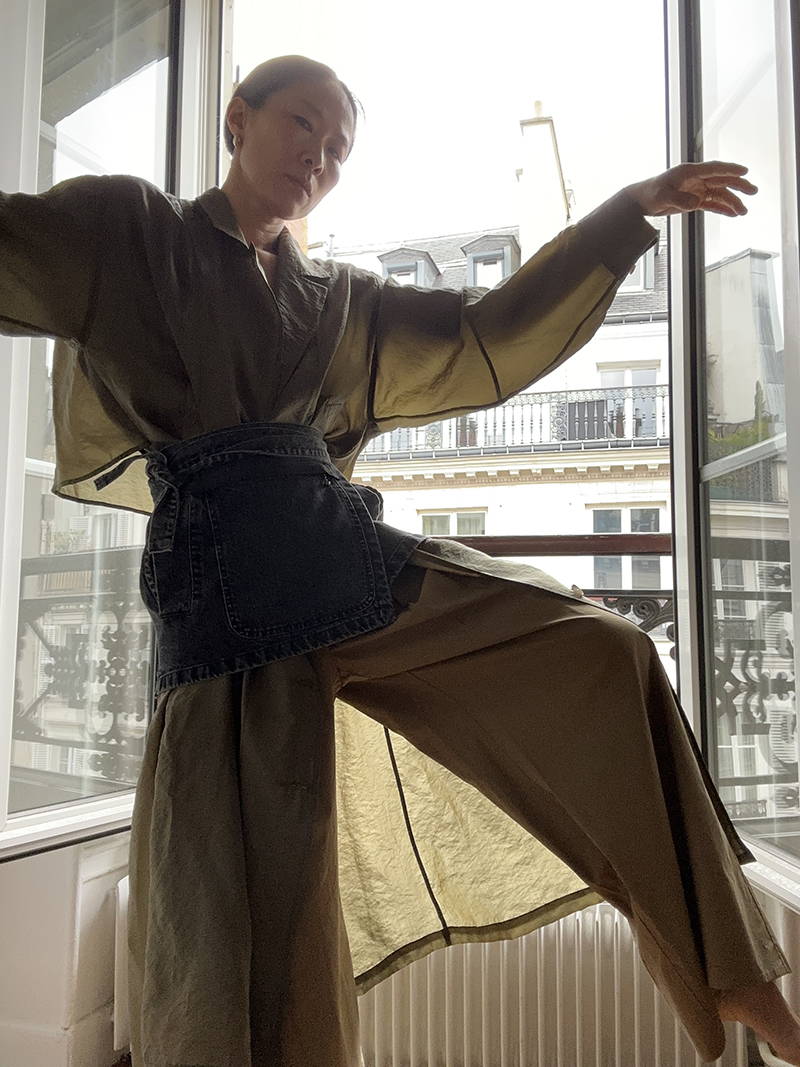 How would you describe your style? Does your daughter's style reflect yours?
I spend my workday covered in all kinds of dust and grime, so what I wear has to be functional. But I always try to have something with me to add a bit of luxury… an accessory shoes, or a nice coat. Qadune and I share clothes all the time– everything looks good on her! She just picked out something at Rachel's for both of us. It's such a fun age and I love our daily activity of talking about what we're going to wear for the day - not thinking about school or work - but just enjoying a small moment together while we get dressed in the morning.

What pieces from Rachel Comey are you wearing this season?
The Handy Pant (I own three different pairs), the Cove Mule in green and the Genesis Coat.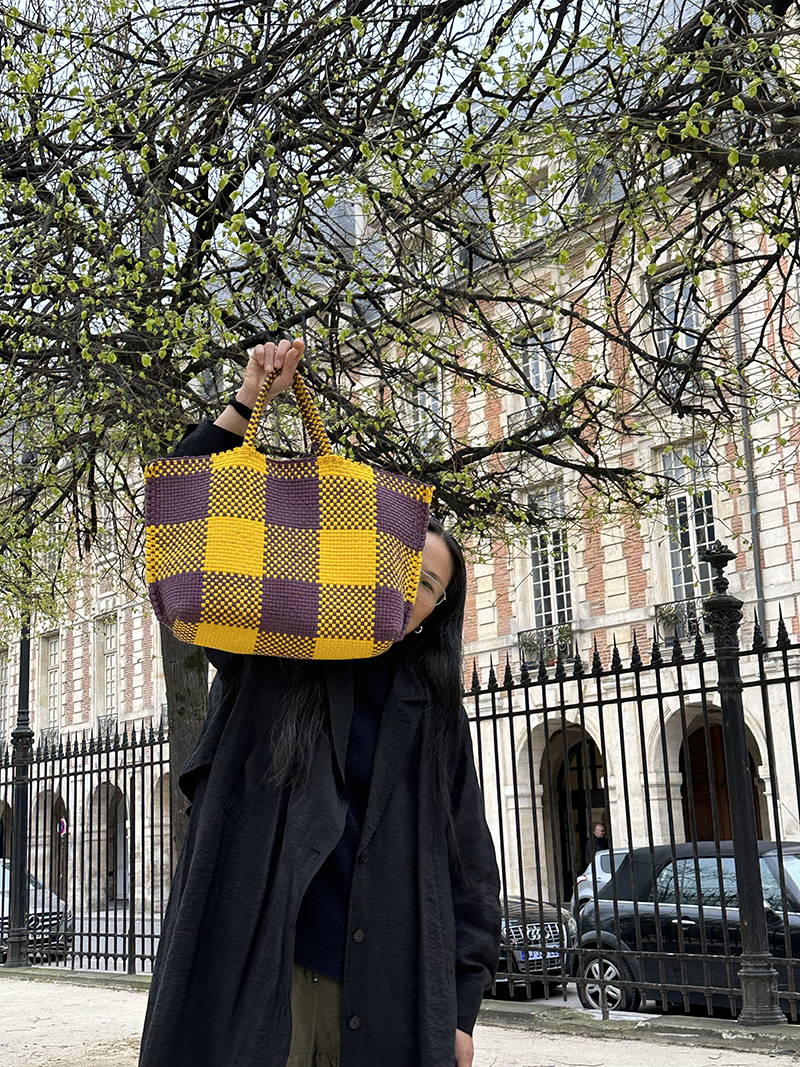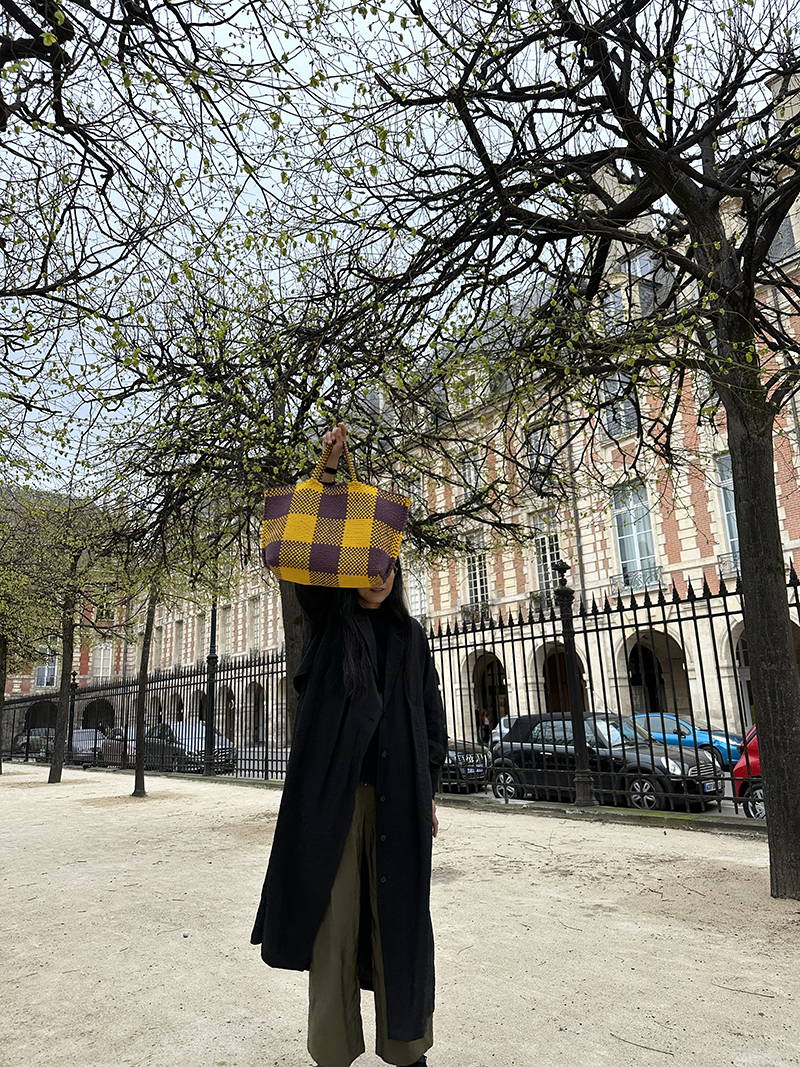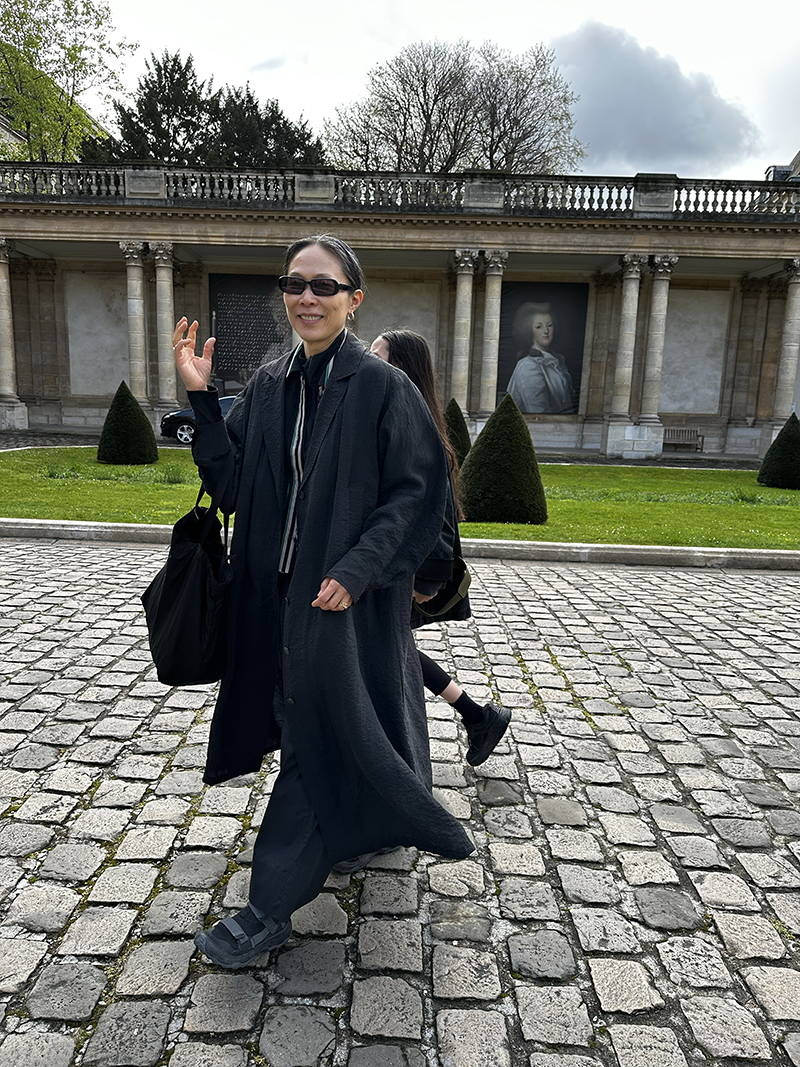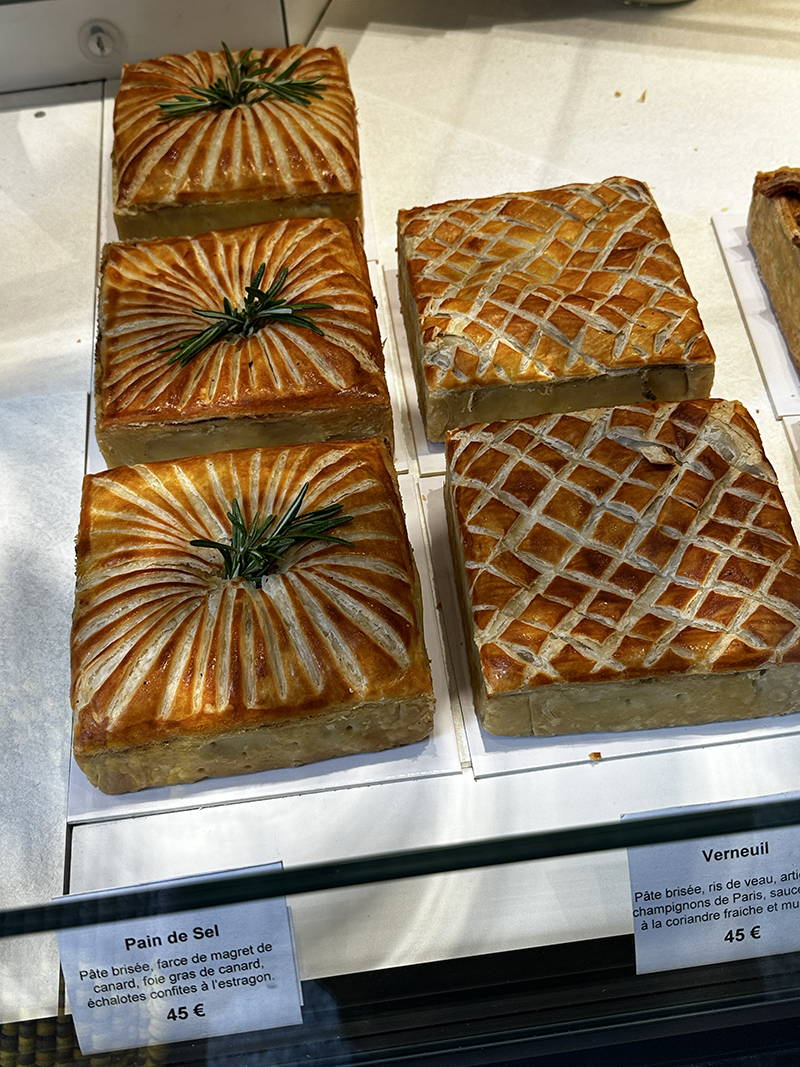 You recently traveled to Paris with your daughter. What did you do together? What would you recommend to others?
Paris was so fun! We spent eight days there and didn't once take the metro or a taxi. Walking everywhere was such a great way to see the city and there is so much to see (I'd like to thank my daughter for minimal complaining with all the walking).


I've heard friends say, "I ate my way through France," and this couldn't more true for us. My husband, daughter and I love food and cooking and just couldn't believe the quality of the food there. I loved seeing produce at the markets—seafood vendors, butchers, bakeries. As a New Yorker, it's all seemed exotic and the care that goes into presenting what they are selling is so special. If there was one thing I would recommend to someone visiting Paris it would be to visit the outdoor markets on the weekends. It was the perfect hodgepodge up of everything we were interested in: local produce, cheese, antiques, crafts and food/products from other cultures. One of my favorites was The Marche Raspail.